Today started off with a bit of breakfast, as usual. Karianne left for an appointment, so I decided to pick up my mail from my father's place. It started raining a lot just before I was to leave and kept raining intermittently through the whole day.
The mail was just some bills and a note telling me I had to go to the local post office to pick up a letter (which I knew, it was my new and shiny ring which you can get after completing a "sivilingeniør" at NTH or now NTNU.)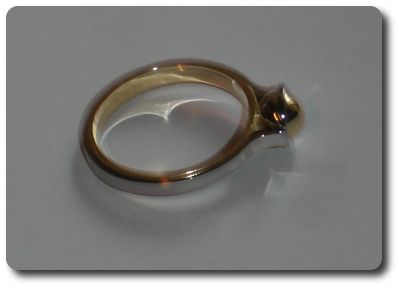 Picked up some books from Amazon at another post office before going home. Afterwards, a short bicycle ride to look at a prospective apartment. It was significantly more worn that we expected, so we turned away fairly quickly. I tried to find a pair of non-jeans trousers. After having gone through a lot of stores without finding any I liked, I decided to go home. Karianne called while I was waiting for the tram, sounding a bit excited about yet another apartment.
Got home, and then we went off to the real estate agent to pick up the keys. The apartment was nice and Karianne fell completely for it so we decided to bid for it. An hour or two later, I got a call from the agent, congratulating me. Yay, new house and no more living in a large number of boxes.
Called around to parents, Anja and Kristian and told them about it before we headed out to a pasta restaurant and had a good meal there. All in all, a really nice day.