I've been in Rio for a little more than a week now. While going here for vacation is what people usually do, I'm actually here to work. Installing Varnish for the people at Globo. The weather has been so-so, fairly wet with rain almost every day, but temperatures in the 20-25°C range. I am not complaining.
Armenio, who's the datacenter manager has been taking excellent care of me, from meeting me at the airport to taking me all around the city, even during the weekend when we went to the Sugar Loaf mountain.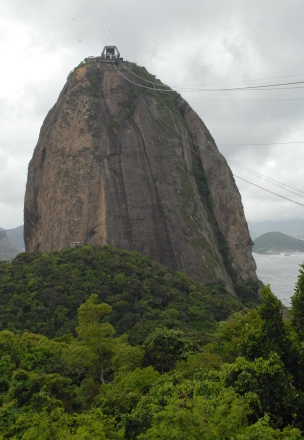 We were supposed to go see the monument to Christ the Redeemer, but it was far, far too foggy for us to see anything, so we went to the Copacabana Fort instead. The picture below is from Saturday when the weather was slightly better.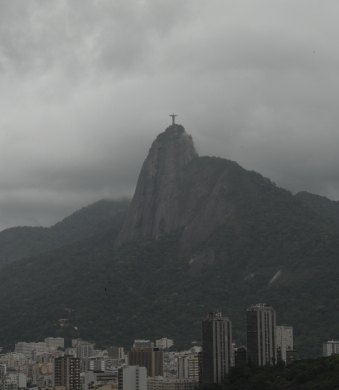 We went on a tram too, hanging on the outside as I do in the picture (except that it was going at 20-30 km/h while we did that. Across an aquaduct I didn't get a picture of). It rained quite a lot, so when we arrived in Santa Teresa, we were both drenched and got a pair of fresh t-shirts in order not to catch a cold.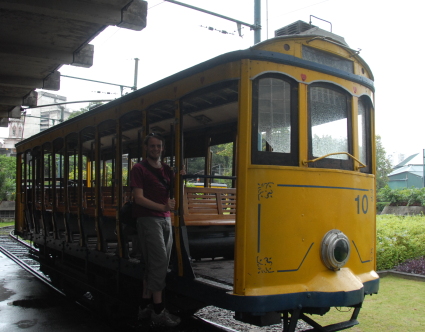 Brazil has coconut palms, which should not come as a surprise to anybody, but I have never seen one "in the wild" (I think it was planted).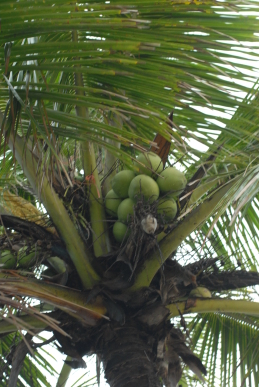 Today, it rained a lot. We got stranded in the restaurant for about half an hour before the water finally went away.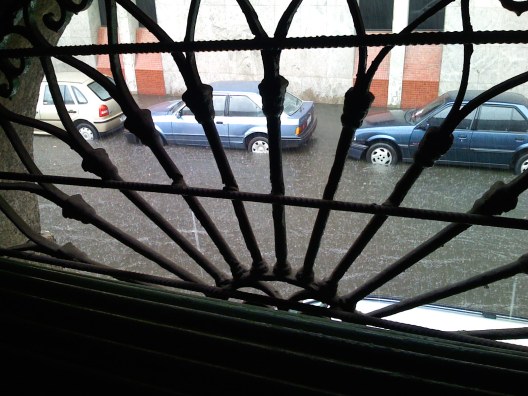 Apparently, they have dragon shops here too. I don't actually remember what they sold, but I am fairly sure it wasn't dragons.